Welcome and thank you for visting my website. My name is Rachel Maisey and I am a qualified counsellor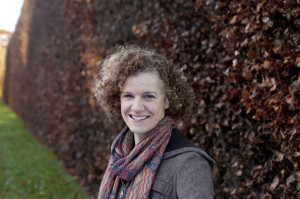 and therapist in private practice in Edinburgh, Leith EH6. I am an accredited member of the British Association of Counselling & Psychotherapy (BACP) and I work according to its ethical guidelines.
I know it often requires courage to take that first step to contact a counsellor or therapist.  It may be that you are thinking "I don't know where to turn" or "I can't go on like this" or it may be that although you are struggling you don't believe your difficulties are serious enough for therapy. I believe nearly everyone can benefit from having a period of being listened to in confidence and without judgement. In making that first contact, you are already making a positive step towards improving your quality of life.
One of my interests is how unhelpful past experiences may be restricting us or having a negative impact on life in the present. These past experiences can affect how we relate to others in the here and now: the partners we choose, the friends we have and the circumstances we find ourselves in generally. You may have learned to relate in ways that actually cause you anxiety or leave you feeling depressed. Situations at work or at home may leave you feeling stuck in a rut, depressed or even suicidal. Whatever difficulties you may be going through, counselling can often be of enormous benefit in supporting you and helping you develop the courage and confidence to move towards your full potential.
There is an increasing awareness that we are navigating a time of huge upheaval and transition. If this is something you feel is affecting your relationships and your ability to be in the world, I am open to exploring this with you, in a safe space where all thoughts and feelings are welcome.
I can be contacted by phone or email if you would like any more information. An informal exploration about what you would like from counselling is a often a good way to begin.
Phone: 07948 345 890  |   Email: contact@rmaiseycounselling.co.uk